Building a scalable website for a quickly growing association.
The School-Based Health Alliance (SBHA) is an nonprofit association focused on providing school-based health practitioners and institutions with resources, training, information and guidance. Through this empowerment of school-based health care practitioners they can redefine health for kids and teens.
SBHA's aim to transform care for kids and teens is anchored by the local practitioners and institutions they empower. Therefore their key metrics are those that aid them in measuring their engagement with local practitioners, facilitating the exchange of information, and reconcile their efforts with national trends on a regular basis.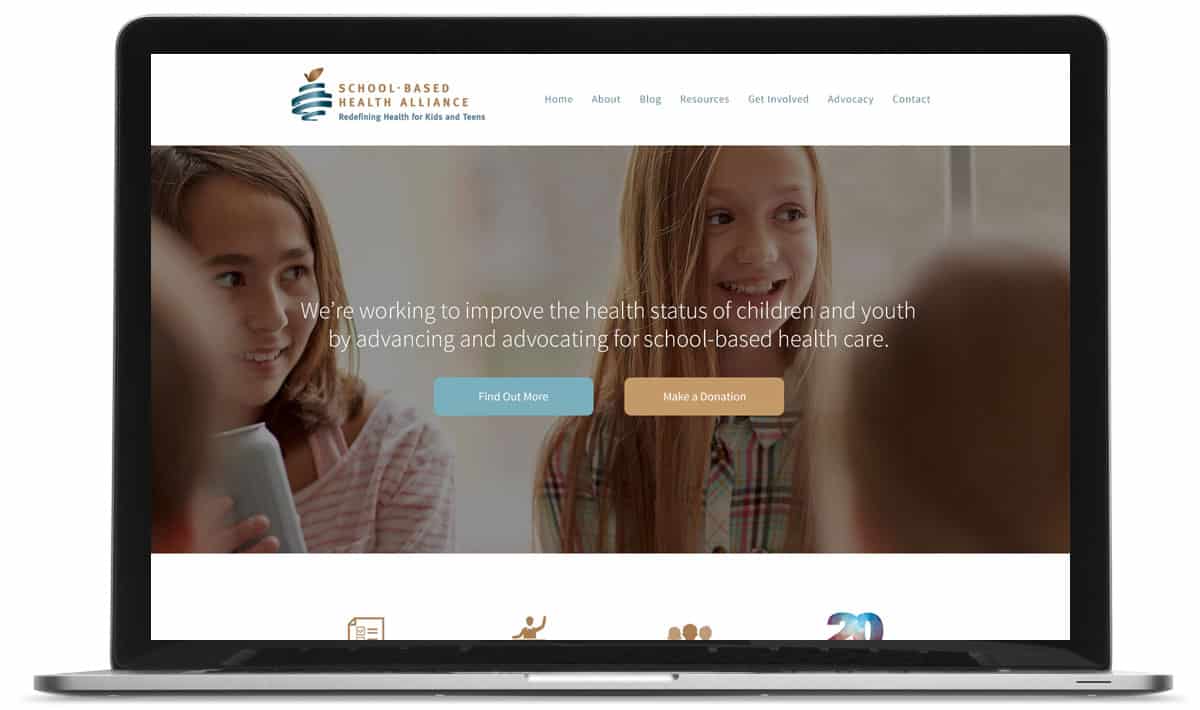 As a quickly growing organization SBHA had regularly outgrown its website, the foundation of their web presence. When we were introduced they were on their 4th website in as many years. The root of their problem laid in the fact that their prior partners designed the website for who they were at the time, not for who they were becoming. By the time their site was completed it was outdated – they had to force new programs into their navigation making their site feel crowded and noisy. These limitations quickly made it difficult for their audience to find the information they needed, when it was hidden among several other elements competing for their attention.
It was our pleasure to help SBHA first by redesigning their site. We built the site with their objectives and destination as the primary drivers. This enabled us to create a site that is intuitive and easy for their audience to use both now and in the future. The site is designed to remain adaptable, ensuring new programs and information are easily incorporated into the site as a whole. Additionally we built the site on a platform that allows them to more easily manage and update the site, ensuring new information is delivered, and therefore implemented, more quickly.
Highlights & Impact
The immediate impact on SBHA was tangible, as they launched their new site at their annual convention – showcasing not only the new look, but the new resources available to their audience as well. It was well received at launch and continues to serve as a high engagement platform.
We continue to support SBHA in the design, development and management of their web presence through the creation of additional content as well as consulting on how to ensure the continue to derive more value from their web presence.