If you've stumbled upon this post, chances are you're already a fan of podcasts! If you're not – this top 5 list should  convince you to at least give them a try. I think you'll find it to be a great combination of talk radio on demand with the exact content you want. This list includes my favorite top 5 digital marketing podcasts that I've listened to this year. I'm always open to trying new podcasts, so if you have one that you like, or one that you make, please share it in the comments!
(Schedule: Weekly | Runtime: ~60 min | Audio Quality: 5/5 | iTunes Link)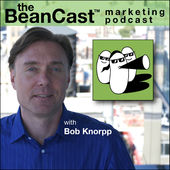 Bob Knorpp builds what I think is arguable the best marketing podcast out there. He has great audio quality – professional level which makes it easy to listen to even if you're an audiophile like me. He doesn't do the interview-style which gluts podcasts these days, but has on great guest and has more of a round table discussion with them. He manages to moderate the round table's very well (anyone who has tried knows how easily they can get out of control) that it stays conversational but entertaining and informative. If you listen to only one new podcast in 2015, I suggest it be the Beancast.
(Schedule: BiWeekly | Runtime: ~20 min | Audio Quality: 4/5 | iTunes Link)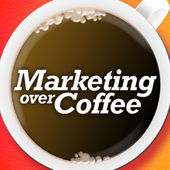 Marketing Over Coffee is the most perfectly named podcast on this lists. The production values are soft, perfect for listening to over the first cup of joe for the day. (How they haven't partnered with Dave Asprey and made "Marketing Over Bulletproof Coffee" is beyond me.) John Wall and Christopher Penn dive into marketing trends each week, and aim to inform you on what's going on in the digital marketing world and how it effects you. as an aside, I'm personally impressed by the quality of their audio as they record in an actual coffee shop.
(Schedule: Weekly | Runtime: ~30 min | Audio Quality: 4/5 | iTunes Link)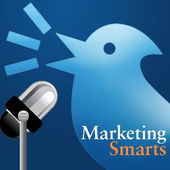 Marketing Profs' is another interesting round table discussion but has a totally different feel than the Bean Cast. Kerry O'Shae Gorgone is a great host, and by letting her guests speak a bit more you get a real authentic read on what each of the guests' viewpoints are. It's more like a small series of prompted monologues from each guest, and therefore is a little more opinion oriented. I've also suggested Marketing Smarts to people who are new to the field of Marketing, as they cover topics that are easy enough to follow without much context, and will make you turn a critical eye on your own marketing efforts, in a constructive way.
(Schedule: BiWeekly | Runtime: ~30 min | Audio Quality: 3/5 | iTunes Link)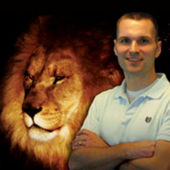 Mad Marketing is Marcus Sheridan's podcast. If you know him, you're already familiar with it. If you haven't, I suggest you check it out. It's usually Marcus one on one, a nice change from the over-done interview style podcasts which are all the rage. Marcus knows his stuff and always shares great tips and content, but he does it in a way that feels like a conversation. If you put it on in the car or on the plane, it feels like a buddy sitting next to you telling you stories. Perfect for the commute or a road trip.
(Schedule: Weekly | Runtime: ~60 min | Audio Quality: 3/5 | iTunes Link)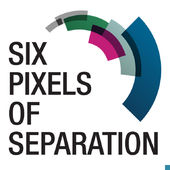 I believe this is the longest running podcast on this lists, started by host Mitch Joel, the CEO of Twist Image and well known author of Six Pixels of Separation. The podcast's content is driven by whomever Mitch is interviewing. Mitch prefers to let his guests' personalities show through, and therefore the feel and pace of each episode varies a bit based on who the guest is. His guests are always smart folks at the top of their game in the realms of marketing and social media. Personally I'm a fan of fast moving podcast so I enjoy some episodes more than other depending on the guest. All that said, you don't have a podcast run this long without having a platform that provides useful content. Definitely worth taking for a test drive.
(Schedule: Weekly | Runtime: ~45 min | Audio Quality: 5/5 | iTunes Link)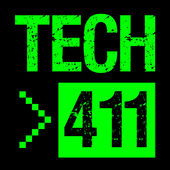 While this isn't specifically a marketing podcast, it covers a lot of tech and gadget news that is important for marketers to be aware of. The host are Oscar Santana, a known radio personality (full disclosure, Oscar is also a host of The Mike O'Meara Show, and Big O and Dukes) and Todd Moore the founder and main man behind TMSoft apps like WhiteNoise, Tic Tac Tow Glow, Compulsive and others. Oscar's broadcasting ability and interest in tech are a perfect fit for Todd's hands on tech knowledge and enjoyment of broadcasting. The result is an entertaining labor of love that makes you feel like you're talking tech with colleagues over a few drinks rather than listening to a podcast.
(Schedule: BiWeekly | Runtime: ~20 min | Audio Quality: 1/5 | iTunes Link)
John Jantsch is an amazing mind when it comes to marketing and he entertains high caliber guest on the show each week. The two reasons I don't count the podcast in the top 5 is the audio quality (I believe John is ok with the poor audio quality as a conscious decision to follow the "Duct Tape" mindset of getting the content out there without worrying about perfecting it, it does make it difficult for me to listen to regularly.) and that the interviews feel a little "salesy" as the person being interviewed usually has an agenda. That said, there are often great pearls of wisdom revealed in the podcast which definitely makes it worth giving a listen.
(Schedule: Daily | Runtime: ~30 min | Audio Quality: 5/5 | iTunes Link)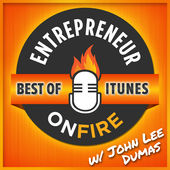 John Lee Dumas is a podcasting machine. The man releases episodes every day with awesome people. While I'm not a huge fan of the interview style podcasts, I have to give it to John, he kills it. John manages to make every interview high energy no matter the guest. There are two reasons I don't count this in the top 5. The first is that it isn't exactly a marketing podcast, though there is a ton of marketing podcast. The second is the pure volume of content. I think Entrepreneur on Fire is great to subscribe to, and pick and choose the episodes you have the time to listen to.
(Schedule: Monthly-ish | Runtime: ~45 min | Audio Quality: 4/5 | iTunes Link)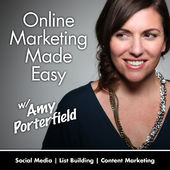 This is another one on one style podcast with host Amy Porterfield. I've recommended this podcast to a lot of colleagues in the space, especially those who are looking for sources of "how to". This is where Amy excels, she provides actionable information you can start using as you listen to each episode. New episodes are released infrequently enough that you can still start from the beginning and catch up. The partner blog posts that accompany each episode are great for visiting afterward to help implement what you learned.
That's the list, my favorite digital marketing podcasts for 2014. I hope you give them each a listen and find at something new and useful for you. If you host a podcast, or have some recommendations on other podcasts we should check out, please share them in the comments below.
SHAMELESS PLUG: And if you're looking for a short podcast (usually around 5 minutes) to keep you up to date on the week's breaking news for busy people like you in the digital marketing space, allow me to provide a shameless plug for our podcast, Digital Marketing News with Yoko Co. It provides a lot of information in a quick hitting format so you can get caught up on the information you need to accomplish your objectives and get on with your day.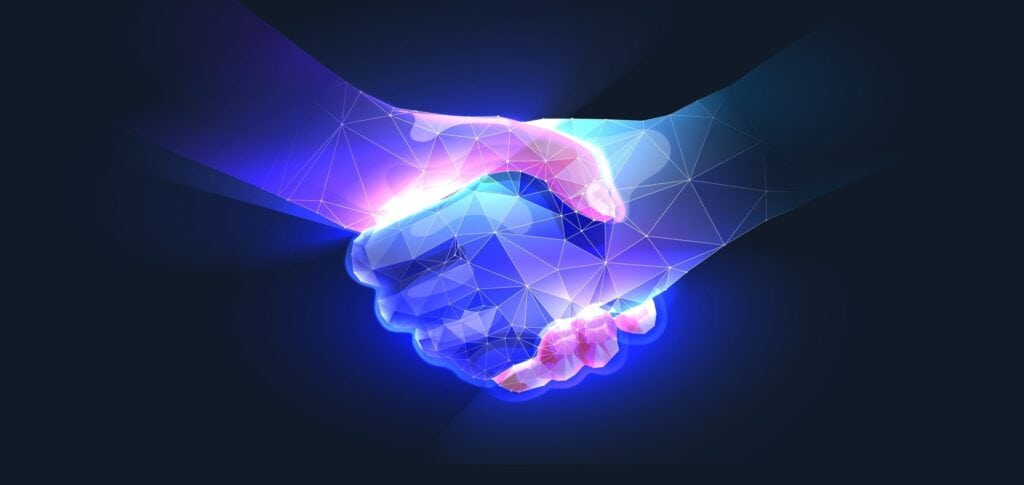 When researching software solutions for your organization, you may have come across various Partner…
Keep Reading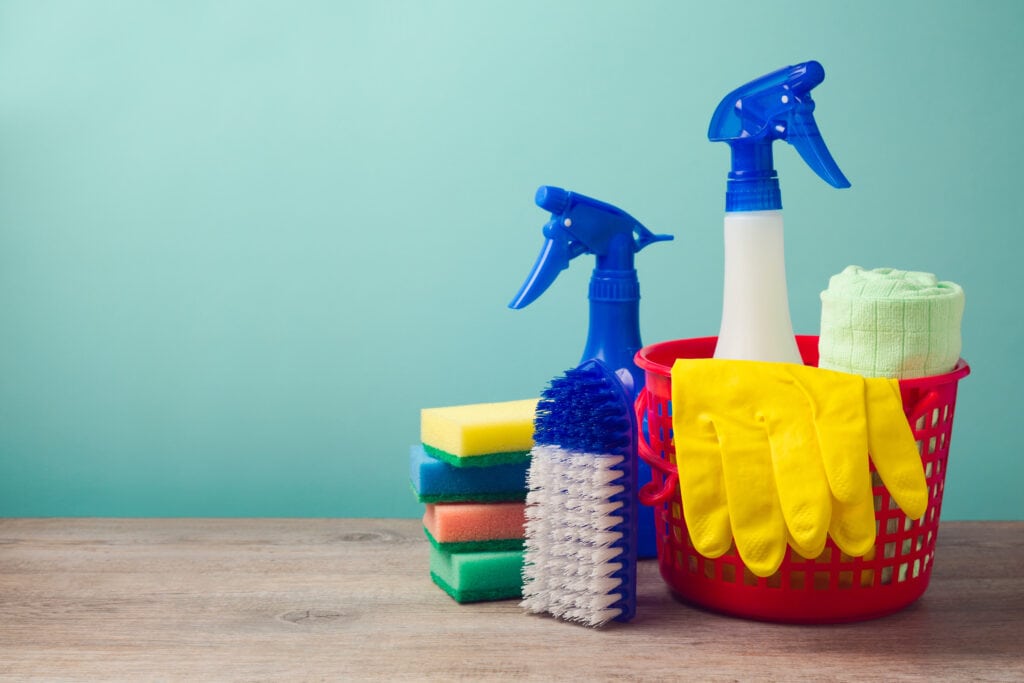 Spring is finally here, and the change of season presents a perfect opportunity to…
Keep Reading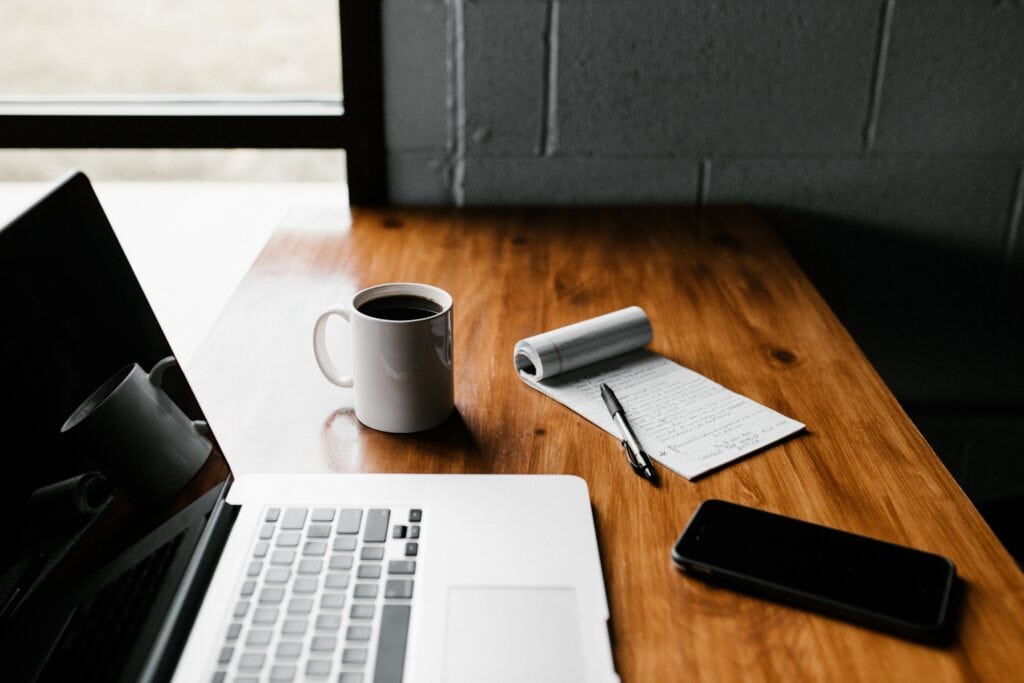 If you've read any marketing newsletter in the past few months, you've seen the…
Keep Reading