If you've read any marketing newsletter in the past few months, you've seen the digital version of Paul Revere riding through the cubicles Slack channels  yelling "GA4 is coming! GA4 is coming!" 
But let's be honest, like most of us with a to-do list a mile long, you put your head down and said "that's not for a few more months, so I don't need to worry about it. I have X to get done first."
The bright side is that GA4's mandatory transition is a few months away (July 1, 2023, to be exact). The realistic side is that you need to act now to be prepared for the transition.
Google Universal Analytics (UA) has been the standard for website reporting and analytics for the past decade. But Google Analytics 4 (GA4) is teed up to permanently replace the UA platform on July 1, 2023. 
What does that mean for your website and digital marketing efforts? Read on to learn more about this big change in the approach to collecting and reporting on your website data and steps you can take to be prepared.
---
Table of Contents
---
What is GA4 (and why does it matter)?
Google Analytics 4 isn't just an upgrade. It's a completely new web analytics platform with a totally different experience. Some say "it's the analytics platform of the future" (whether we want it or not). But for all the hype, why should you care? 
According to Google, the main benefits of GA4 are that it collects both website and app data to better understand the user's journey, offers better privacy controls, and has artificial intelligence and machine learning integrations to help you understand your data and make decisions.
All of this being engineered to provide one holistic source and offer you a big picture approach to your digital presence. The bottom line? Better data makes better decisions.
However the biggest impact for website managers is that on July 1, 2023, Universal Analytics will stop recording data and GA4 will be the only web analytics platform offered by Google. This means that everyone with Google Analytics installed on their site is going to have to migrate to GA4 in order to keep tracking their web traffic.
How is GA4 different from Universal Analytics?
Simply stated, GA4 completely overhauls how website behavior data is collected and gives you the ability to track a single user across multiple devices and platforms with the biggest change being from tracking sessions vs events (more on that later). 
At a glance, here are some of the most important key differences between the two:
| Universal Analytics | Google Analytics 4 |
| --- | --- |
| Views | Data Streams |
| Session Based | Event Based |
| Conversions by destination URL | Conversion by an Event (user interaction) |
| Bounce Rate | Engagement |
| Site content reporting by URL | Site content reporting by Page Name |
| Website and Mobile App as separate properties | Website and Mobile App in SAME property |
Of course, there are many more differences depending on your needs and what you need to track. Read on for some more details.
Data model: Sessions vs. Events 
The biggest change is that GA4 measures events instead of sessions or page views. 
In Universal Analytics, tracking is based on activity happening during the session that a user is on your site in terms of time spent on site or pages viewed, regardless of whether or not they count toward your goals. Basically, we track how many times someone loads the page and how long they are on it whether they did something or not.
In Event based GA4, tracking is based on the actual actions that occurred on the site. Yes, we still track if they load a page (that's an action). But did they download a file, fill out a form, scroll through an entire page? Now we not only track how many times the page is loaded but we also track other defined events that tell us whether they DID something.
Or put another way, the impact of this is to understand that this data model changes how you look at your users.
Universal Analytics = What ALL users are doing on your site

GA4 = What ACTIVE users are doing on your site
At the end of the day, let's admit… your site isn't for everyone. Many sites we work with have high bounce rates and users who pogo-stick in and out of your site (kinda like window-shopping at the mall). Clearly a lot of your content doesn't appeal to people who stumble across your site. Why are you trying to understand what those users are doing?  
So let's take a look at how this might be measured by both models in a visit. 
Let's say you have a page that has been optimized to educate audiences on a topic, and it's pretty high level content. So a user Googles a term, lands on a page, scrolls and then bounces back to the search results. 
If they are a quick read, this was probably a short visit. So in Universal Analytics the page visit counts as a bounce and your analytics show a minimal time on page and brief visit. In other words, it's a bust.
But your goal on this page was to make sure they actually read through the page content, looked at it and learned something new. So you have an event defined as "scroll through 90% of the page" (which is a standard GA4 configuration). So if the user was in and out in under 10 seconds but still scrolled to the bottom of the page, that's an event! And potentially a conversion!
The bottom line is that GA4 lets you focus on the behaviors of users who are actually engaging in your site (see more on "engagement" below). This change to being event based means we are tracking the actual events and actions of users that are coming to your site. Are they actually scrolling, clicking, downloading, etc?
Engagement vs Bounce
Over the years we've been trained as digital marketers to focus on "sticky" content that pulls in users, engages them and (hopefully) converts. So we care a lot about "bounce" rate which tells us if our pages are sticky or not. We leaned into bounce rates as a key metric for the effectiveness of a page's content.
Instead, GA4 focuses on user-based interactions like engagement, or what GA4 calls Engaged Sessions, which is defined as a session that:
Lasts 10 seconds or longer

Had 1 or more conversion events (e.g. scroll, download, etc.) 

2 or more page or screen views
Essentially, engaged sessions show whether users are interacting with your content and are converting – regardless of their time on site or if they just simply loaded the page. 
(Note: While GA4 initially did not include bounce rate, it has since been added. However, bounce rate is now simply the inverse of engagement rate. So if you have 25% engagement rate, you have 75% bounce rate. But this GA4 bounce rate is computed differently from UA so we advise against using it as a meaningful metric.)
While engagement rate can be determined as a percentage (look for "engaged sessions per user" which is a number that can be converted to a percentage), the more active metric to work off of and benchmark are the number of engaged users. The REALLY useful data reported, though, is:
Daily Active Users (DAU): the number of active users in the last 24 hours

Weekly Active Users (WAU): the number of active users in the last 7 days

Monthly Active Users (MAU): the number of active users in the last 30 days
So you can track this over time and look for whether or not your site is engaging users.
Another area where engagement becomes super useful is the engagement ratios which track:
Daily Active Users (DAU) / Monthly Active Users (MAU)

Daily Active Users (DAU) / Weekly Active Users (WAU)

Weekly Active Users (WAU) / Monthly Active Users (MAU)
Ultimately, what this tells you is whether you're a:
"One and done" where users came in and found the info they needed and left; or a

"Go-to destination" where users come back for important information.
Depending on your site's goals, these could be different answers. For example, if you are a health information site with info on a condition that someone finds only occasionally and is treated quickly, the "one and done" scenario might be right for you. But if you're a career resources website with industry information and training, you want to be the "go-to destination." 
Focus on the user journey
One last thing that we really like about GA4 is that it focuses more on the user journey and less on individual sessions or page views. It gives you a holistic look at how someone moves through your website, what actions they take, and how valuable those actions are to your consumer journey. 
The best way to do this is through GA4's Explorations which are essentially mini-data reports that you can customize. If you dive into the Explorations tab of GA4 there are some built out explorations including Funnel Exploration and Path Exploration that are very similar to UAs Behavior Flow – except that they are much more customizable.
But where this becomes really powerful is to build custom explorations where you can identify specific analytics that you want to explore and track over time. You can use the "Explore" section of tools and use a pre-built exploration or set your own based on specific variables that you define.
GA4: The Good News
The good news is that while the "how" has changed, many of the day-to-day features of GA4 are similar enough to UA that they should still feel familiar to most users (albeit they are in a different place). Better yet, most people have bad data in their analytics, so this is an opportunity to take a fresh look with GA4. 
Other benefits include:
Enhanced reporting, visualizations, and engagement metrics

More flexible event parameters

Better integration of website and app tracking data

Improved channel acquisition measurement
GA4: What's Missing
Although Google Analytics 4 offers an improved analytics experience, there are a few pitfalls. 
First, it's important to note that your website data will not transfer over to GA4. In fact, Google will stop collecting data in July 2023 and will completely purge any archived data on January 1, 2024. So it's important to get your historical data now and set up a new GA4 account as soon as possible so you have some data to work with when they officially sunset UA.
GA4 is also not as "out of the box" as UA. If you've become accustomed to UA over time, the new user interface may take some time to get used to and the vast array of changes could affect the data you receive and how you view it. It is also likely you will need to implement Google Tag Manager to configure additional tags and data tracking.
Another drawback to GA4 is the number of core reports available. Since the data is collected and processed differently, some once-familiar metrics are now gone. Not only are some of the metrics different but many of the familiar reports from UA are not available in GA4. That means GA4 gives up a lot of pre-built-in information. But the flip-side is that GA4 is much more customizable and editable, giving you the freedom and flexibility to manage the metrics that matter most to you. 
To work around this, you will need to build custom reports in Google Looker (formerly Google Data Studio) which gives you more control over the data you look at and share. (Let's face it, how many times have you opened Google Analytics and gone down a rabbit hole of exploring data to not even be productive? Google Looker reports take away that temptation.) A feature for power users is the native integration between Google's Looker and Big Query which will allow for even more analysis and BI.
But the biggest miss for me in analyzing sites is that GA4 does not include the content drill down reports. This is a key report for many of our clients' sites for ways to analyze the performance of key sections of the site or the types of content. This can be done in GA4 by creating Content Groups but it takes additional configuration.
One thing to keep in mind is that GA4 is still in development and there are new features being added (for example, Landing Pages was just added in December 2022). So you'll want to keep an eye on the new releases available on the "What's New" page in Google Analytics Help. 
What to do next
So with all of this info, you might be asking yourself "now what??" Well the short answer is go ahead and start the migration to GA4. The good news is that you can run GA4 and Universal Analytics on the same website so you can track data in both.  
From there our recommendations are to do the following:
Audit your analytics setup and configuration

Define your goals and conversions

Create your initial reports in GA4 and start monitoring these analytics

Look at the patterns in the data between UA and GA4 and determine how you will use your analytics
If you are going to be reporting on your analytics on a regular basis and making decisions (which you really should do), you'll also want to go ahead and start creating Google Looker reports.
One key thing to keep in mind is that because GA4 uses a completely different data model, this is not an "apples to apples" comparison in many metrics. While there will be some commonalities, there will also be some variances that will drive you crazy if you try to line up perfectly. So you want to look at the data in GA4 and treat it as a whole new data set and use that data for decision making going forward.
But the key thing is to start now so you have GA4 recording. Because on June 30, 2023 Universal Analytics will stop recording your web analytics data.
The great news is that you are not alone. When you are ready to get started, you can reach out and we'll give you a hand.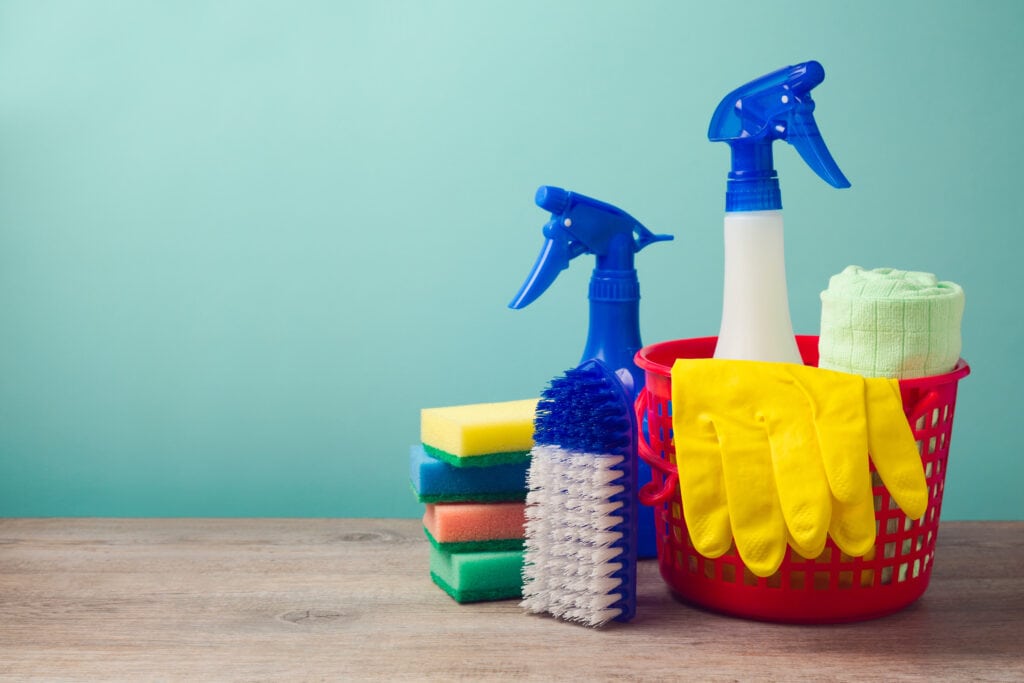 Spring is finally here, and the change of season presents a perfect opportunity to…
Keep Reading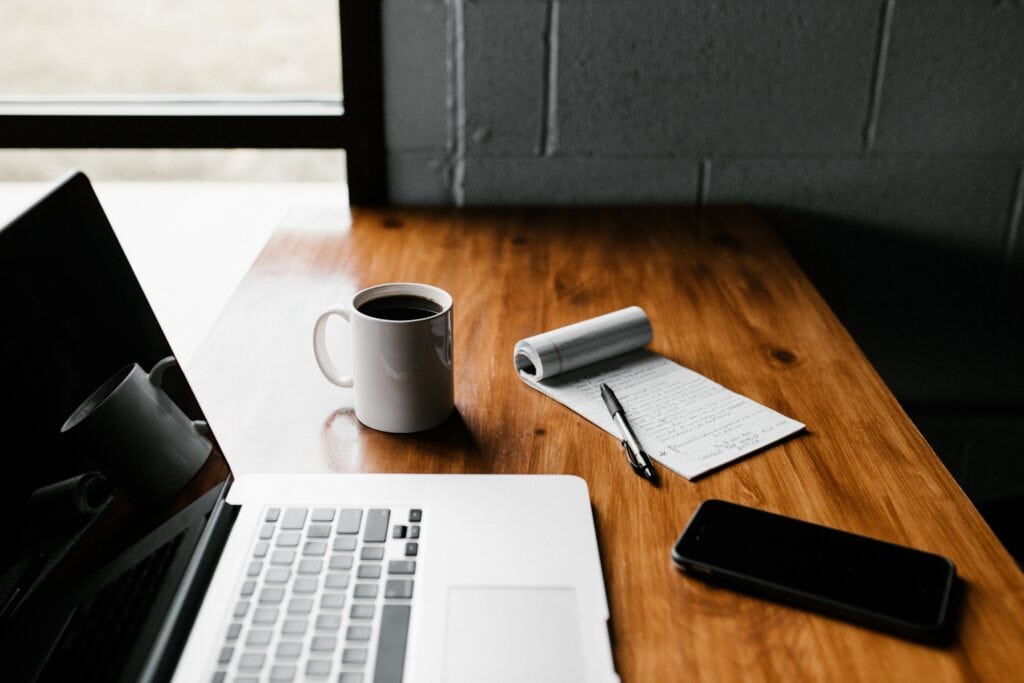 If you've read any marketing newsletter in the past few months, you've seen the…
Keep Reading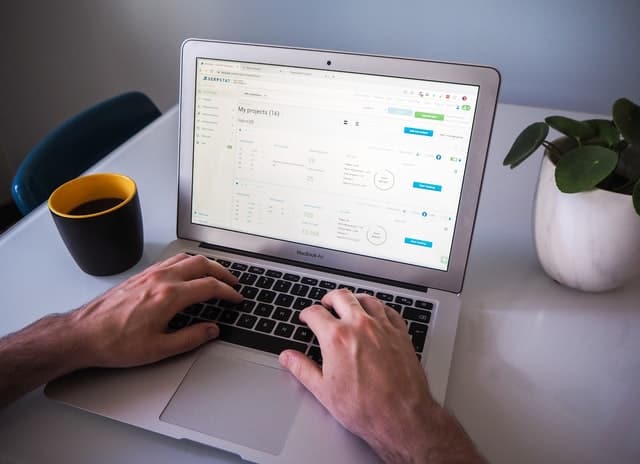 What You Need To Know Now About SEO We've put together this Essential Guide…
Keep Reading