Spring is finally here, and the change of season presents a perfect opportunity to give your website a much-needed refresh. Just as we clear out clutter and reorganize our homes during spring cleaning, it's important to take the time to evaluate and optimize your website's performance.
Normally, I recommend focusing your "digital spring cleaning" on some maintenance tasks that will optimize your website management.  But given the push into Google Analytics 4 and how everyone should be updating their various Google-based tools, this year is a perfect time to pause and go through some Google Analytics-specific spring cleaning recommendations.
So grab a cup of coffee, and let's dive in to remove the clutter from your various Google tools:
Consolidate and/or Confirm Access to all of your Google Tools
First, let's make sure you have access to the full suite of Google's tools. Here's a recommended list:
Google Analytics
Google Search Console (formerly Google Webmaster Tools)
Google My Business (if you're using it)
Google Tag Manager
Google Looker Studio
Many people forget that you need to have a gmail based account to access these tools. If your organization uses Google Workspace for your email, start by making sure you have a role-based account for these tools to consolidate access.
For more about Role-Based Accounts and making sure you have access to all your tools, check out this blog post and don't lose access to your important marketing tools.
A common issue we encounter is the person who set up the tools many years ago either used a personal gmail account or created one for the organization – and then left without sharing that login. So the first spring cleaning step is to have a common gmail account that you can use as the admin on all of these services. Set up something like NAMEweb@gmail.com and save access according to your company's standards.
Once you have that account, you can always add individuals. But start by making sure you actually have access to all your tools.
Audit who has access to your Google accounts
Over the years you probably had staff and vendors come and go, each of them with their own access to your Google tools such as Analytics, Tag Manager and Search Console.
Since you are in the process of setting up GA4, now is a good time to take a look at the User Access sections of your various tools and check that the right people have the right access.
Be sure key staff and vendors have admin access so they can make updates on your behalf. Some users, such as your marketing operations and web vendor, will need full admin access to make all the updates you need done. But others will generally only need publish or view access.
Add Search Console to your Site
Just about every client we work with comes to us with Google Analytics installed on their site. But many have skipped configuration of one of the most helpful tools Google has – Google Search Console.
If you haven't configured Google Search Console for your site, go do that right now (here are instructions). This will help you understand what content and keywords are driving to your site as well as alert you to any potential issues that impact your presence in Google Search.
The good news is that if your site is already indexed by Google you'll start seeing some useful information right away, including the number of pages indexed in your site, what terms drive traffic, and any potential errors.
Audit Google Tag Manager (GTM) Tags. Or install it if you don't have it.
First off, if you aren't using Google Tag Manager (known as "GTM"), install it and move your Google Analytics configuration into Google Tag Manager now. Not only is this the recommended way of running GA4, it is also necessary for you to use all the features such as Content Grouping and others.
But if you already have GTM installed, now is the perfect time to audit the tags you have running on your site and clean up the configurations. Common things to look out for:
Custom events for Universal Analytics that were configured by GTM. Don't forget these will no longer be necessary once UA stops working.
Tags from previous vendors or software tools that are no longer in use
Previous campaigns with custom GTM configurations such as PPC or retargeting campaigns
Tags from previous versions of your website that were never removed or reconfigured to work with a new site
Start by compiling a list of the tags in your GTM account and the corresponding variables. Determine what is still necessary and what can go. One handy feature if you're not sure is to pause a tag. This is a good way to see if removing the tag is going to break something else.
One other thing to look for is making sure triggers for your tags are properly set. The default for many tags is to fire on every single page. But this can negatively impact page load speed by firing unnecessary tags. For example, if you have a tag running for an ad campaign that fires on the conversion page, you don't need that firing on every single page. So go ahead and adjust the triggers.
Lastly, put a reminder on your schedule in August to go back and remove the legacy UA tags. Those will no longer be working and it just clutters up the listing of all the tags you have.
Confirm Filtering in Your Analytics Set-up. Or better yet, remove it!
Pre-pandemic most GA configurations included some sort of IP filtering or other filters to remove traffic from staff visiting your site from the office. However, once everyone went remote that was no longer necessary since they were all visiting the site from home.
Now with many companies returning to the office, it might be necessary to reinstate. But the reality is that in the post-covid world, many organizations are either still remote or now working hybrid schedules.
So what do we recommend? Just remove IP filtering. Yes, the data is going to be off a bit. But let's face it, if inflated traffic from staff using your site is throwing off your analytics, you have bigger issues in your website than tracking your web analytics.
Audit Goals & Event Tracking. Define New Conversions.
Hopefully as part of your GA4 migration, you took a look at your defined goals and events in the site. But if you didn't, you really need to do this now. Start by looking at your current goals and events configurations and make a list of them. Some of them will be classic goals based on a destination URL, or you may have legacy events set up in GTM or even in the code on your site.
Go through and be certain these are still applicable. We have seen many sites where goals were configured five or six years ago, and no one even remembers what they were tracking. So clear those out, and narrow down the list of goals and events you actually want to track.
Then start setting things up. Don't forget that GA4 tracks conversions differently than Universal Analytics did. In Universal Analytics you could set a goal by adding a goal and setting a destination page. However in GA4, conversions are defined as Events that you can mark as a conversion.
Start by looking at the events that GA4 automatically collects such as file_download and mark if they count as a conversion. If you have conversions based on viewing specific pages, you'll want to create a custom event for those pages and then mark them as conversions. This article has a good overview of how to create custom events for specific page views.
Set up a UTM Tracking Sheet
One of the most powerful tools available in Google Analytics is UTM tracking, which allows you to append URLs in your marketing campaigns to add important data to GA. This allows you to know what sources, campaigns, and even specific creative executions are driving traffic to your site to see how that traffic is performing.
Many of our clients tell us "but we know how many clicks we get from our newsletter and social media, why do we need UTM tracking?" Yes, those platforms tell you that someone clicked, but they don't tell you what happens after they get to your site. By configuring UTM tracking you can see how the users engaged on your site after they got there. For example, are your social media users low engagement and looking at that one page you shared? Is traffic from your email campaigns actually converting into other pages of your site?
The way to know this is by using UTM codes in your campaigns and marketing efforts. A good practice is to standardize how you use UTM codes and keep track of them as this will help you make sense of them in your analytics reports. To get started, create a worksheet to keep track of the codes you have created. (If you need a head start, here's a template.)
Use Google Looker Studio to Standardize Your Web Analytics Reports
An issue I've always had with Google Analytics is that too much data and too many buttons to click and menus to navigate through makes it hard to find the data you want.
Sure, GA4 has made it easier by being able to set up custom reports and explorations. But it's still too much and easy to fall into the Paradox of Choice where you spend more time looking for the right data than making decisions. Plus just about any useful data requires lots of clicking and digging or setting up custom reports, which takes time away from your other important work.
This is why we recommend creating standardized reports using Google Looker Studio (formerly known as Google Data Studio). This way you can decide what metrics make sense to make decisions, and then create a report that you just look at each month and have all the data. Some of the benefits of using a Looker Studio report are that you can:
Combine data sources such as Google Search Console or marketing automation tools. Or even multiple Google Analytics accounts.
Create filters for specific views of the analytics data
Share analytics with other staff without having to give them access to Google Analytics and Google Search Console
Save some work each month as all you have to do is change the date and print. Or you can automate it to email you a PDF
The key is to create a clean, repeatable report that you can use to share your website performance – without having to reinvent the wheel each month.
Celebrate your clean digital home
Let's face it, no one really loves spring cleaning, but it's a necessary task that keeps things organized and manageable.
And doing some basic maintenance of your Google Analytics accounts and configurations will help you in the long run as you measure and manage your website's performance. After all, the goal is to identify areas for improvement, plan for updates, increase your traffic and engagement, and ultimately drive conversions. But the key to that is being able to get in and actually use the various Google Tools.
So, as you embark on your spring cleaning efforts this year, don't forget to include your website and Google accounts in the process. And if you need help getting started or have any questions about using Google Analytics, reach out to our team for expert guidance. Let's make this spring the season of growth for your online presence!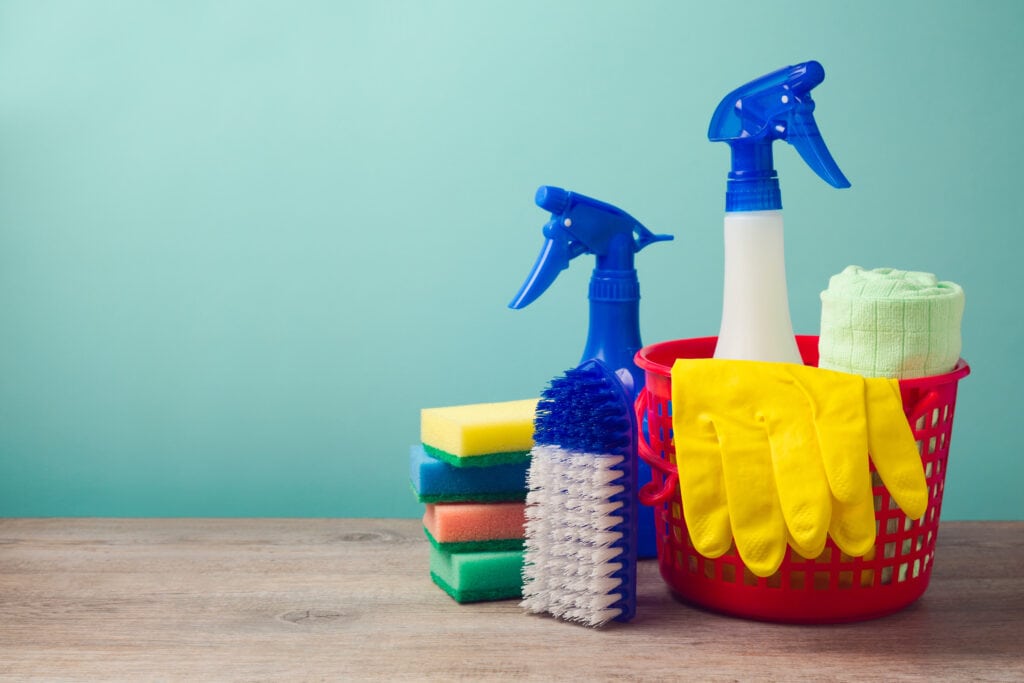 Spring is finally here, and the change of season presents a perfect opportunity to…
Keep Reading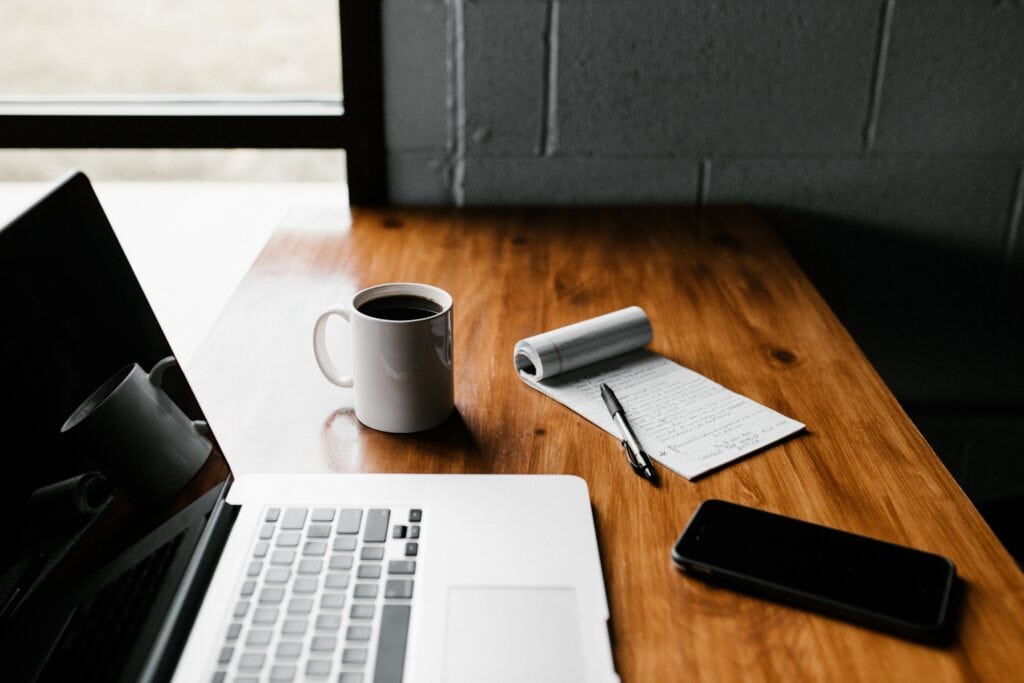 If you've read any marketing newsletter in the past few months, you've seen the…
Keep Reading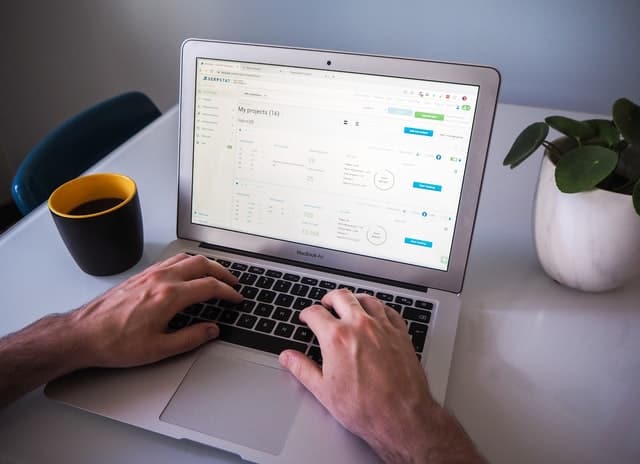 What You Need To Know Now About SEO We've put together this Essential Guide…
Keep Reading