You've joined the gym. You've decided to eat better. You've maybe even given up beer (if not, we certainly don't blame you). But what about for your web marketing and site presence? Digital marketing has changed in 2019, and it's more important than ever to try to bring your A-game to your online marketing. As always, we're here to help. Below is a curated list of our favorite New Year's tips for web marketers in 2019 and beyond, brought to you by none other than Team Yoko Co.
---
Make a Commitment to Analytics and Measurement
— Ray van Hilst, Director of Client Results
The wonderful thing about the web is that just about everything and anything can be tracked. However in the day-to-day hustle of doing our jobs too many marketers fall out of the habit of checking the analytics of their website.  This is a missed opportunity to find out where your website is working for you (or not) and figure out ways to use the web to drive your business or support your mission.
The first thing to do is to create a standard web analytics report out of Google Analytics. Set this up as a report or dashboard that you can look at on a monthly basis. Then set a monthly reminder or meeting to spend an hour looking at your analytics to see what is working and how to improve your site.
While there are lots of analytics you COULD review, key things to look at would be:
Most viewed pages – Are these pages in top shape? Do they have a conversion to the next step in the user journey?
Top landing pages – What are people seeing when they first visit your site? Is it what you want them to see?
Conversion Goals – How are your conversions performing? Are you visitors getting where you want them to?
Traffic Sources – How are people finding your site? Is it the way you want them?
With this information in hand, you can make some decisions going forward on where to focus your energy on your website and what to improve.
---
Clean Up Your Site
— Brian Platt, Strategy Lead
For some, the New Year is a bit early to be thinking about Spring Cleaning, but for those of us with a touch of OCD, it's just right. Contrary to popular belief, having more content isn't necessarily better, and there have been studies (a great one by Moz) that deindexing pages (essentially removing them from Google and other search engines) have greatly improved site performance.
Clean Up Problem Pages – What pages are creating issues? Take a look at your analytics and see if any pages are performing poorly with high bounce rates and a combination of session duration and pages per session.
Seek and Destroy Duplicate Content –  Use Screaming Frog or free tools like Siteliner to find potential duplicate content issues. Fix by setting up appropriate canonicals or redirects from the page with weak traffic metrics to the page with stronger traffic metrics.
Deindex Poor Landing Pages –  Doing a site search in Google (site:example.com) will tell you what is indexed, and what customers could potentially see before they visit your site. Make these pages count. Most companies only get most of their leads from a fraction of landing pages. Take a look at what a customer might see on their first viewing of the site.
Pro Tip:  Don't use any prefixes in the URL for the site search like https://, https://www. Since Google sees https://example.com, https://www.example.com, http://example.com, http://www.example.com as 4 different sites, keeping these prefixes off will tell you if there are any other versions of the site out there. These should be removed.
Remember, having 10 optimized pages is better (and easier to maintain) than having 1,000 unoptimized ones. In this day and age, website management is increasingly important, and there is always something more that can be cleaned up.
---
Set Up An Editorial Calendar
— Staci Jansma, Production Manager
In an increasingly effective and competitive digital world, there is no excuse for losing our customer's attention, and if customers find other outlets of information, entertainment, or products within your niche, they could be gone forever. Consistent messaging is very important for branding, as it can help you both acquire new customers and retain or upsell existing ones. Whether it's for an email campaign, blog posts, podcasts, webinars, social media updates, or bonus points for all the above, you need an editorial calendar.
Editorial calendars allow you to set up efficient campaigns across paid, email, and social, which as we have seen are crucial for accessing the multiple touchpoints needed to gain a conversion in today's digital marketing. If you don't have these campaigns set up just yet, at the very least an editorial calendar allows both internal and external stakeholders to level-set on the company's products, values, past achievements, future plans, and a variety of other topics on a regular basis. There really is no downside, just make one already!
---
Embrace AI
— Chris Yoko, Chief Executive Officer
The term Artificial Intelligence seems intimidating, but there are some things marketers can do without going full-on Skynet. Also, if you are running a WordPress site, chances are you already are using a bit of AI in your site as it is. Below are some examples you might be running and not knowing it, and if you aren't, it's a great way to dip your metallic toes into the world of AI (so long as they don't short circuit).
The popular spam protection plugin Akismet combs through thousands of comments to determine if they are cohesive, sensical comments made by actual humans, rather than bot-driven nonsense.
Bibblio provides real-life content recommendations in articles along with showing powerful user engagement data and metrics.
Chatbots free up manpower and can answer user's questions at all hours of the day, allowing scrappy startups to save on support costs without missing a customer's inquiry in the middle of the night. For the skeptics, reports show that Chatbots can resolve roughly 66% of customer inquiries, while the rest of the questions can get forwarded to a human representative when they are available.
Need help with writing that perfect subject line? Don't we all. Phrasee is an app that uses artificial intelligence to compose email subject lines, social media ads and push messages.
---
Fix That Funnel!
— Max Lollar, Creative Director
Optimize your user journeys, find where users are dropping off and plug up those holes in the user funnel. To get a basic understanding of your funnel, step into Google Analytics and navigating to Behavior -> Behavior Flow. Simply sort by Landing page and look for the red. This should help expose a lot of issues with your site's flow. Why are people dropping off these pages?
Pro Tip: Add the Mobile Traffic segment to see if people are dropping off on mobile at a faster rate. Take a look at the page and if your website looks bad on mobile, address it immediately.
---
Eliminate Competing Pages
— Dianne Pulido, Client Support Coordinator
There is little worse than when a customer finds your site through an under-optimized page, which happens when pages are created without a concrete sitemap.
For a simple, free way of doing this, just pop into Search Console, navigate to Performance, and filter by pages. It's helpful to take a peek at your top pages on two separate tabs. Take a look at what pages might have competing keywords and optimize/edit/canonical the pages accordingly.
---
Embrace Voice Search
— Sarah Lewis, Web Developer
You've probably heard whispers of this before, but in 2019 and beyond, it will be shouted. Voice search is poised to take over the majority of queries in 2020. Unfortunately, like Artificial Intelligence, many marketers find this intimidating. However, just know that if you are already optimizing for long-tail keywords and using Structured data markup, you're halfway there.
Since many voice searches are interrogative, use any question keyword research tool (Moz, SEMRush, or Answer The Public) to find opportunities in your niche where people are searching for questions and then simply develop a page around this. Most often this comes in as a topical article but could be something as simple as creating an FAQ page.
---
Give Me A Break
— Megan Mori, Account Coordinator
Not all resolutions have to be about working. In fact, in a constantly plugged-in culture, it's increasingly more difficult — and important — to distance yourself from work. Enter the Pomodoro Technique. Developed in the late '80s by developer and entrepreneur Francesco Cirillo, the Pomodoro Technique is a time-management technique used by developers, students, musicians, and any other professionals to improves focus and defeat procrastination. Apps include Timeout and Focus Keeper (available in the App Store and in the Google Play Store), or, just take a look at this list of best Pomodoro apps.
---
Countdown to The End of Old Habits
— Sarah Sheppard, UX Designer
They don't say "New Year, New You" for nothing. Now is the time to get out of your comfort zone and stop simply making the easy choices. Whether it's a design rut, content crutch, or overall marketing vice, do your best to break it now.
Not sure where to start or need a hand with a more regular review?

Get in touch and let us set up a regular reporting and consulting process for you..

Get Started

See what we can do for you.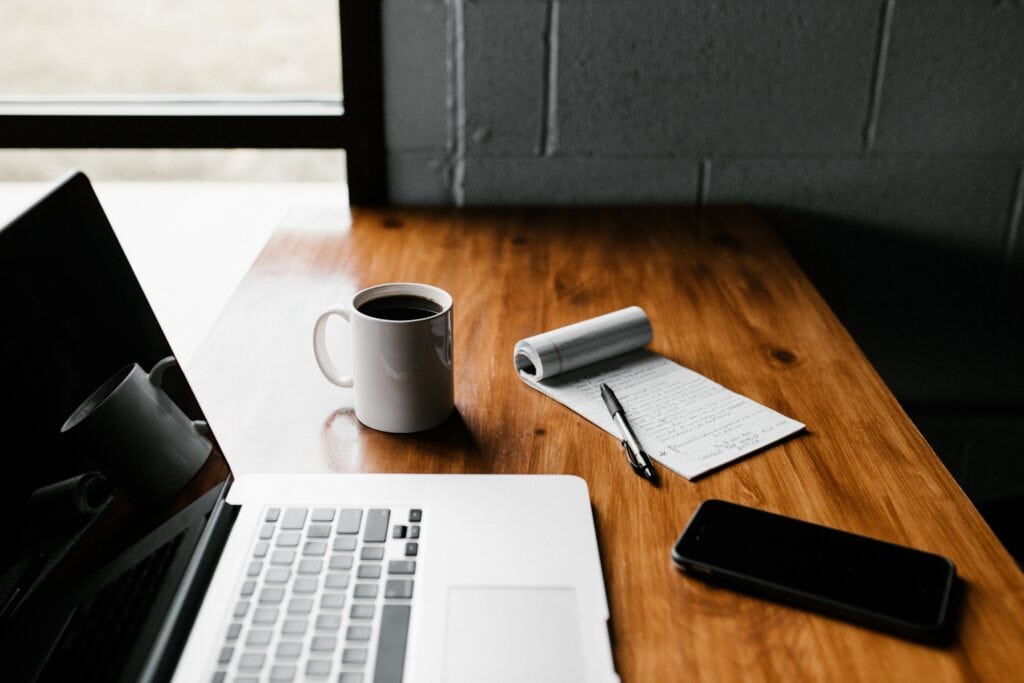 If you've read any marketing newsletter in the past few months, you've seen the…
Keep Reading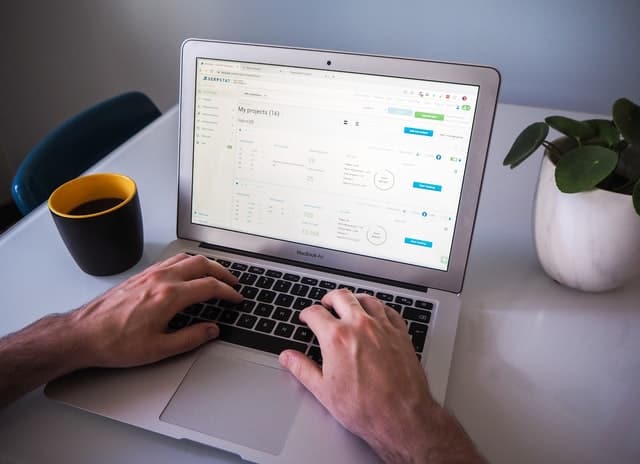 What You Need To Know Now About SEO We've put together this Essential Guide…
Keep Reading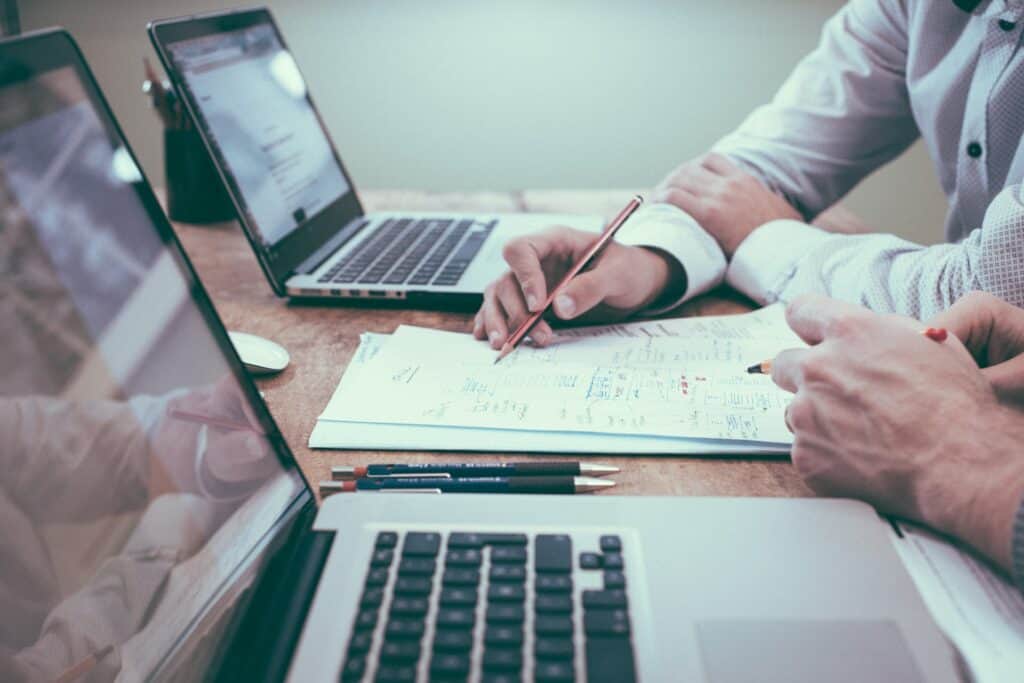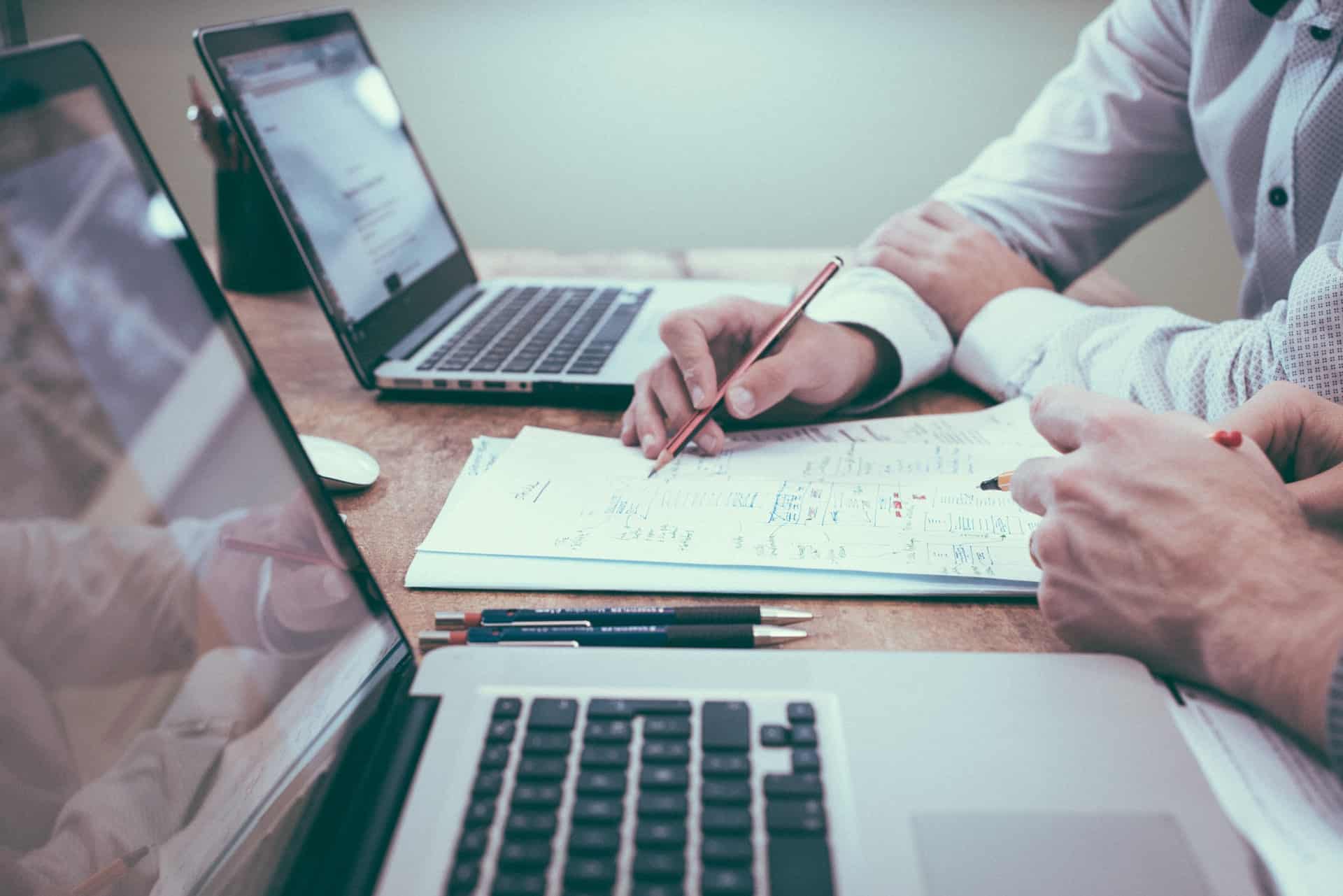 How to write a website RFP – What we've learned over the years If…
Keep Reading