Web Design Trends for 2022 and Beyond
As we roll into a new year, it's the perfect time to explore what we at Yoko Co believe will be the web design trends for 2022. And, let's be honest, who doesn't love a great end-of-the-year list? 
Of course, the fundamentals of good design like intuitive user experience, compelling content, and robust functionality will always be the foundational pillars of good websites no matter how much jazzy new stuff rolls out next year for us to try. We will not get distracted by shiny objects or cutesy techniques that won't stand the test of time.  
What is important, though, is to look out over the horizon and be aware of how you can improve your website next year so that you don't wake up one day to a very dated design and, in turn, treading water in your competition's wake.
With that in mind, here are 5 trends that will truly improve your website in 2022 and beyond.
1. Digital Storytelling
It's not enough to just inform anymore. The noise levels on the internet are too high and people's attention spans are too short. What works now is to enrapture your audience by tapping into the most primal of engagement techniques: telling an interesting story. But this is not a story about how your company got started (that's so yesterday) – it's about telling the story of how you can help your customer succeed and how you've done it for others. Yes, a case study, for example, could be presented in story format, but it would be better to show your customer/member/client that they are the hero of their own story and you're their guide – the Yoda to their Luke Skywalker. That's the best way to keep attention and capture a lead.
2. Simple, Bold Homepage
The days of large images scrolling across the top of your website are over. Instead, usability studies show that a static hero area with a singular brand message is most effective. Imagery should be original – steer clear of stock photos when you can – and by extension tell – no, show – your user who your website is for. Your site visitors should be able to see themselves – not literally, of course, but people just like them – on your homepage. Your imagery should be original and eye-catching. Attention and imagination are what we're looking to capture. Typography should be large and easy to read. Micro-sized text is a modern-day no-no. Video within your hero areas is another great way to visually enhance the story you're telling. Check out this video hero area example from our client: Amazon Conservation Team. Replace your old homepage sliders in 2022 and get an instant bump in web usability.
Here's an example of a simple, bold homepage, large typography, and static hero area.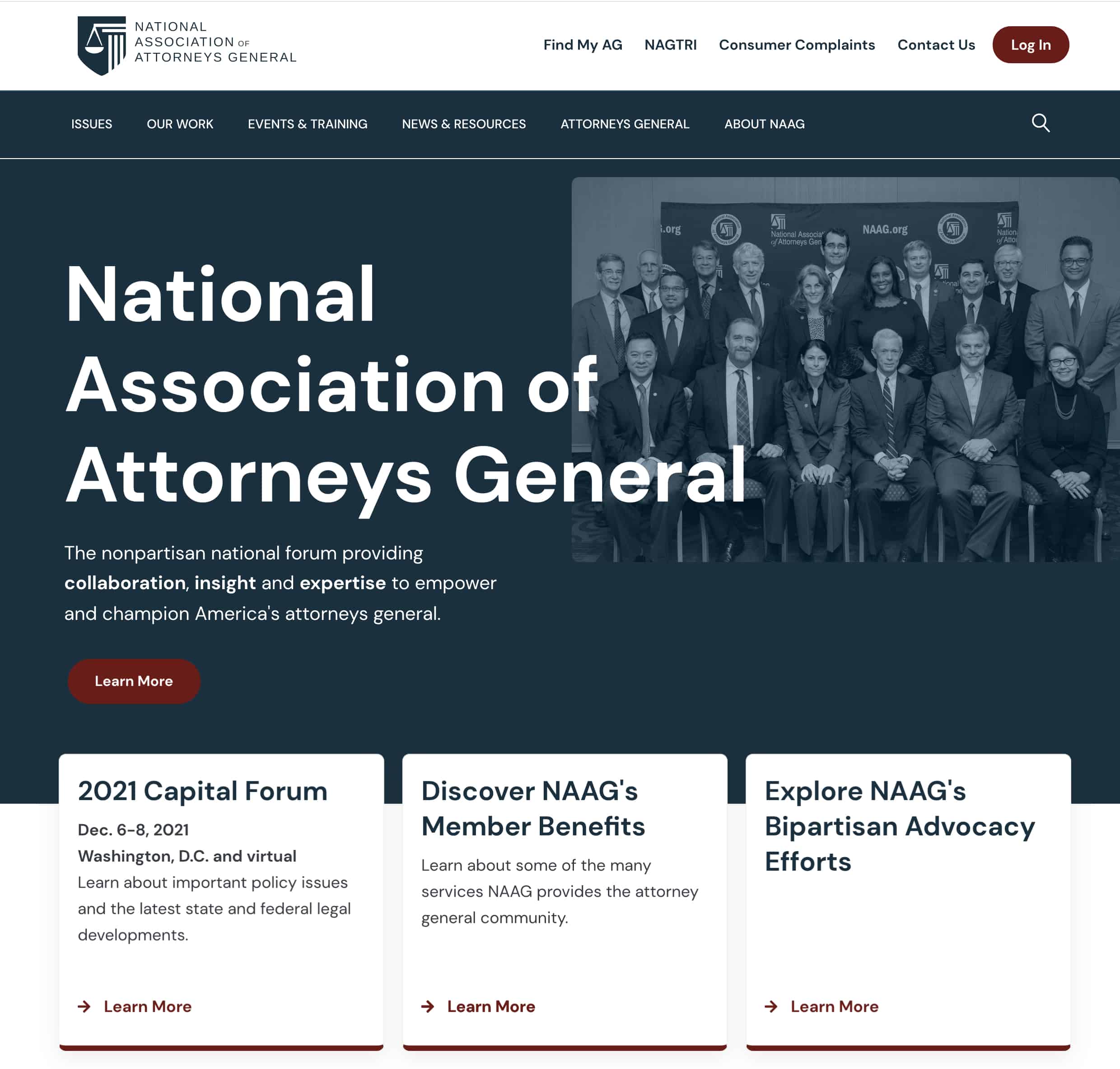 3. Search That Works
It's no secret we live in a search world. Our first instinct when we have a problem to solve is: "What does the internet have to say?" Solidifying the point, some people have even unofficially renamed Google.com an "answer" engine. And if you monitor how Google continually modifies their search results pages (SERPs), you will see they now have a "People also ask" area. Point made. 
It's with this in mind that we recommend implementing a robust site search engine. Losing potential customers because they can't find what they are looking for is unnecessary. Or, more to the point, make sure you provide an answer to their question. We use Relevannsi for WordPress. And when our clients need deep results from not only their site but from third-party platforms, we recommend FUSE Search. Fuse Search not only pulls third-party data but allows for filtering of search results by topic, category, date, and more.
4. Account for Accessibility Challenges
In 2022, it will be important to represent diversity and inclusion across all elements of your website, especially making it easy to navigate for those with disabilities. There are a set of standards set by the World Wide Web Consortium (W3C) that help guide the process. You'll want to make sure that visitors using screen readers – generally those with hearing or vision loss – are able to traverse your content with ease. But there are other disabilities that should be acknowledged. Disabilities like color blindness and Dyslexia also make it tough to surf the web, so those users must be accounted for as well. Fortunately, this is not as difficult as it may seem. Software products like AccessiBe and AudioEye do the heavy lifting for those that need the higher levels of WCAG 2.1 compliance. Using a CMS like WordPress also makes accessibility a breeze to manage if you're working with the right web agency.
5. Mega Footers
We've had Mega Menu (when a navigation bar button doesn't just drop down a selection of links but instead opens up a page-wide menu of site content options) for many years now. And it's been a great way to use larger screens to improve the findability of content. Mega Footers, however, have been turning up more and more as an alternative to a Mega Menu, an anti-Mega Menu. And it makes a bit of sense. For an extreme example of a Mega Menu, check out Crate & Barrel's website. Each navigation link opens up a massive drop-down area that covers the entire screen. And a user could potentially activate this feature before they've ever scrolled down an inch on the home page. That's halting the user experience and that's not ideal. For 2022, we will see a new trend emerge. Savvy UX will move a great deal of those links to the footer leaving the header and navigation area to focus on the primary purpose of the site, creating a cleaner, less cluttered user experience.
Here's a Mega Footer from the Squarespace website: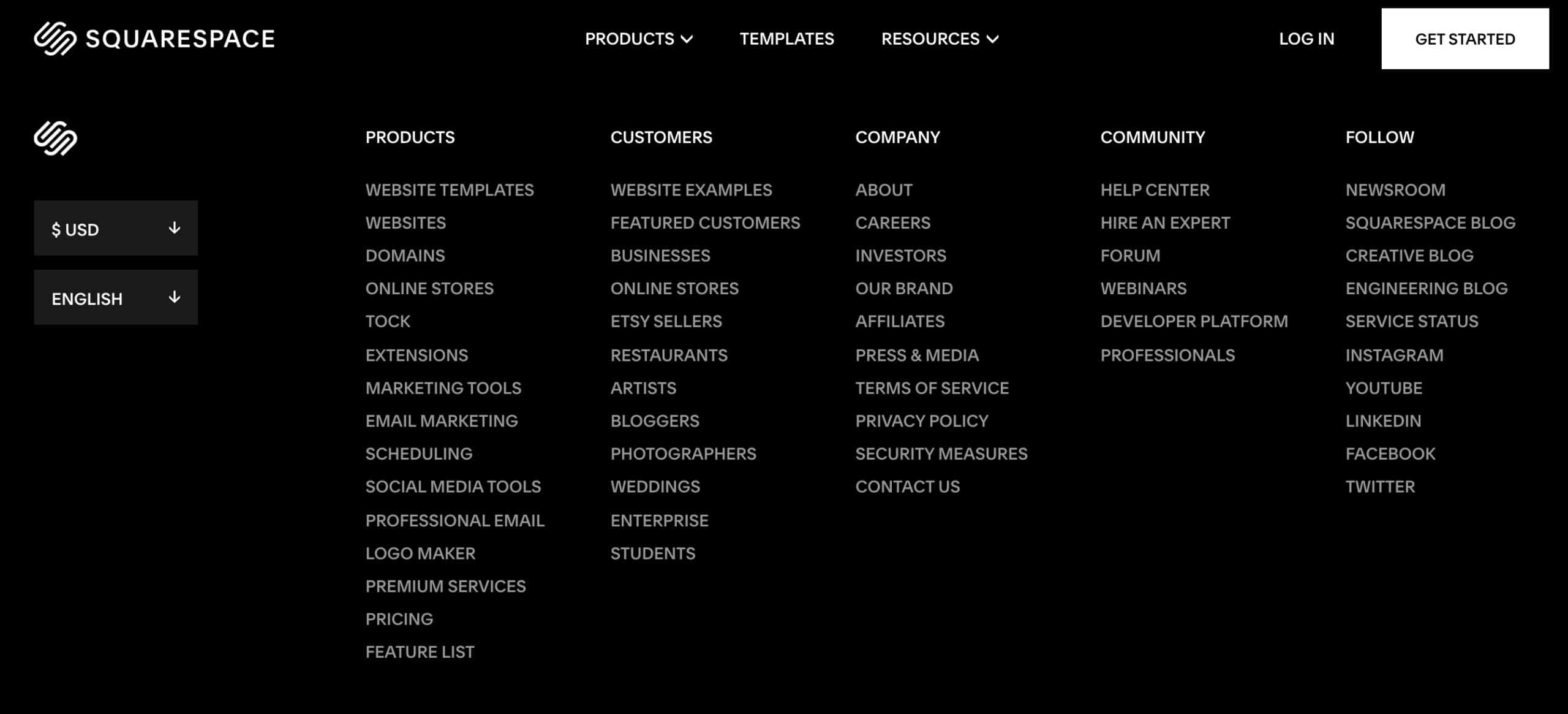 Web Design Trends in 2022 – In Closing
There are always going to be the next hot techniques in web design and 2022 will be no exception. Our list will help bring your site into the new year. If you're heading into a redesign soon, it's a great time to consider all of these. But only for relevant, strategic reasons.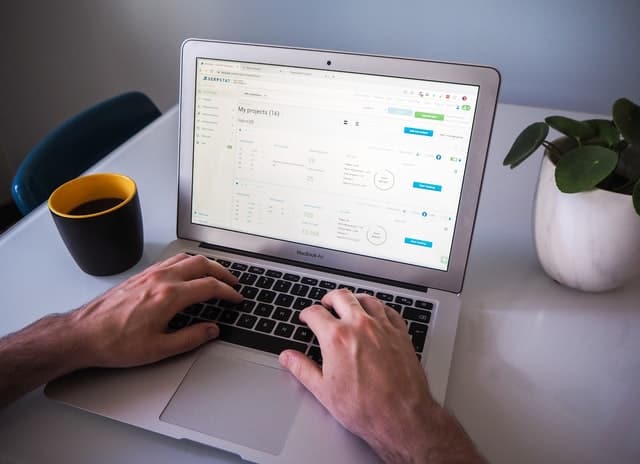 What You Need To Know Now About SEO We've put together this Essential Guide…
Keep Reading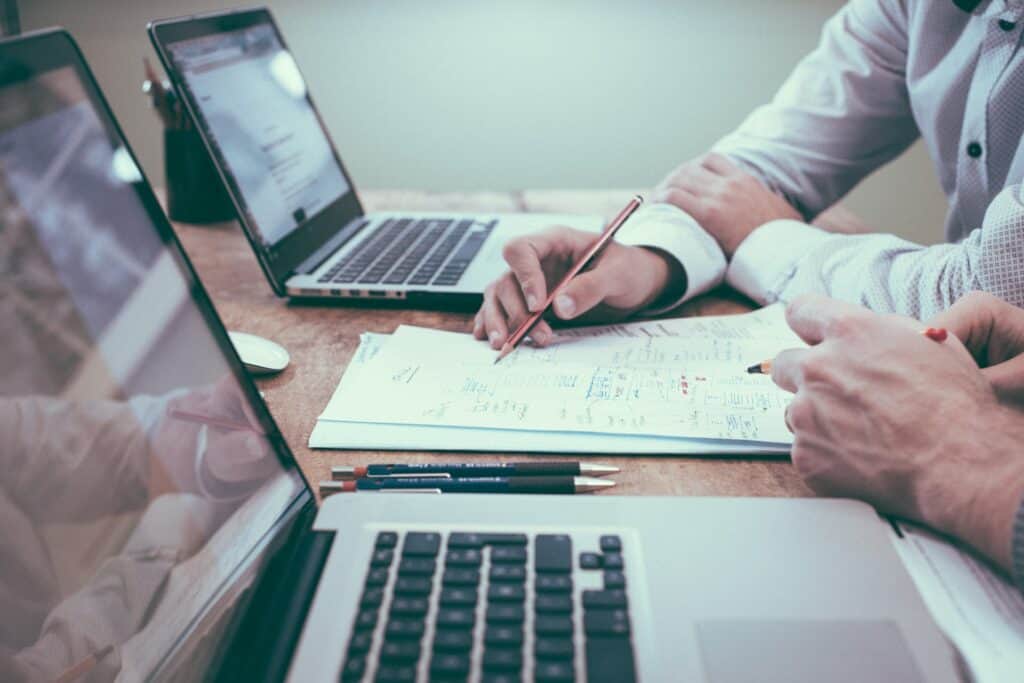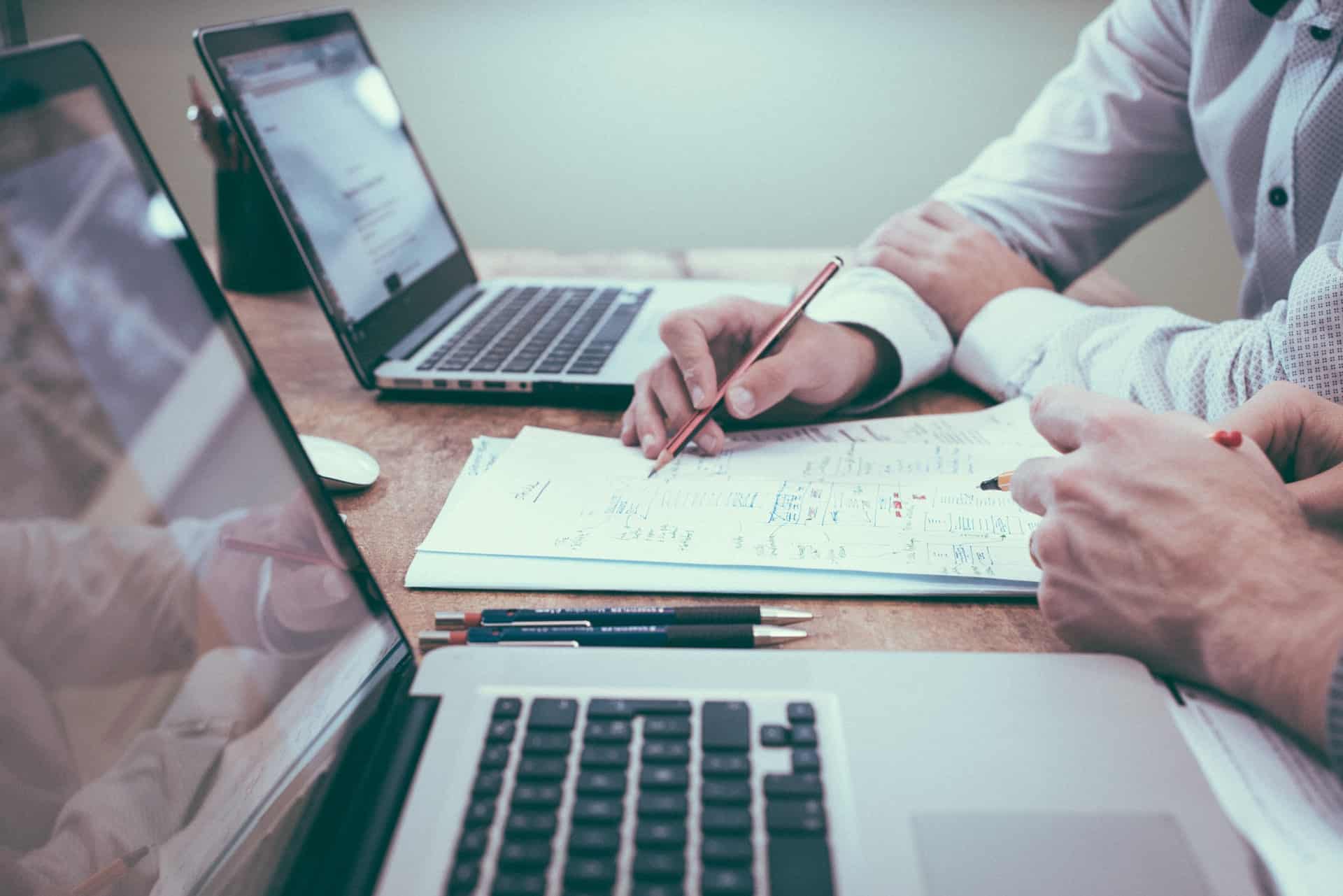 How to write a website RFP – What we've learned over the years If…
Keep Reading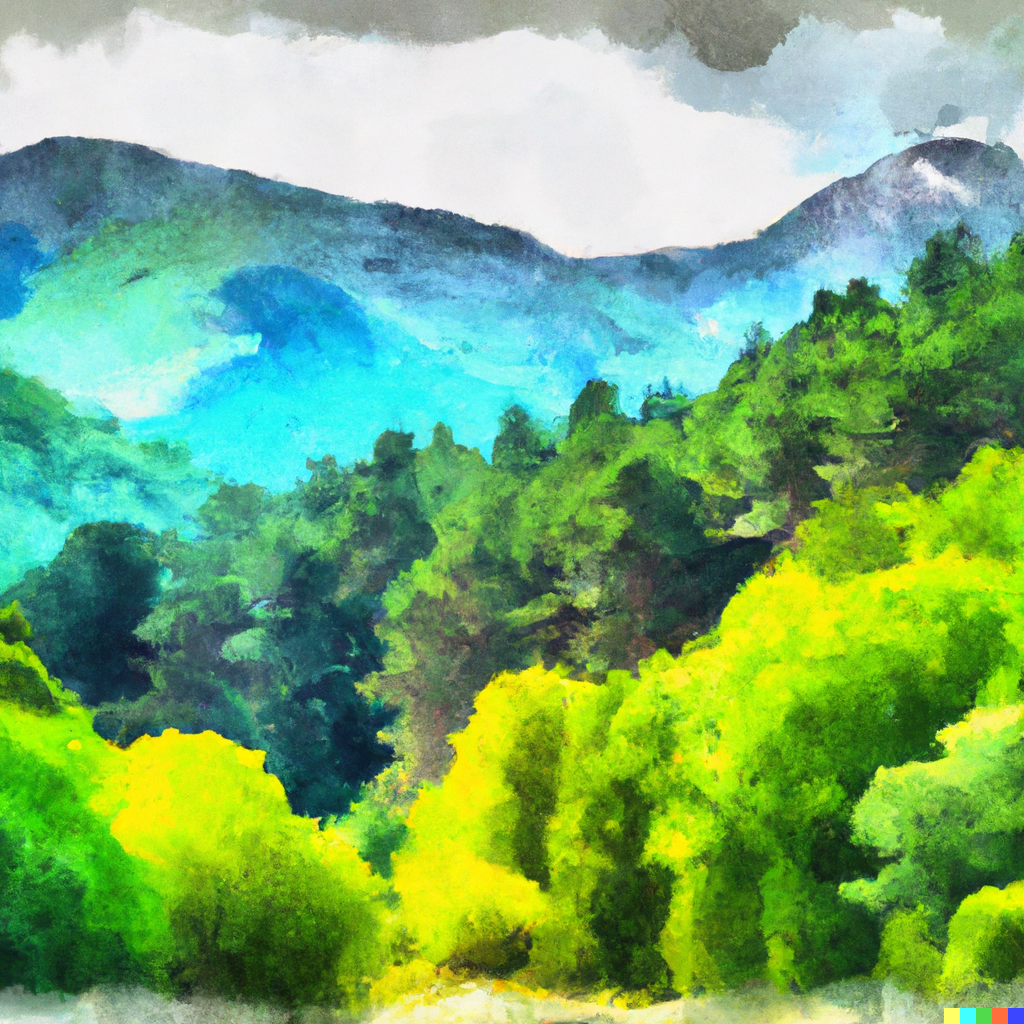 Yoko Co is proud to announce our continued carbon neutrality. As we mentioned in…
Keep Reading